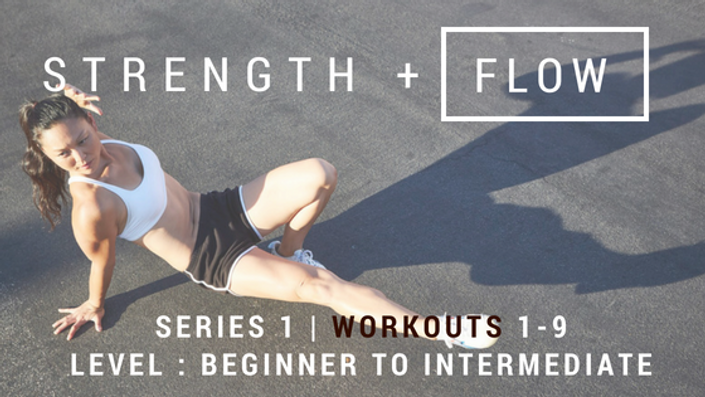 The VenusFit Strength + Flow Online Program: Series 1
Workouts 1-9 : Beginner to Intermediate
FLOW YOUR TRAINING TO A WHOLE NEW LEVEL!
VenusFit Strength + Flow Online Program: Series 1
Level: Beginner - Intermediate
Flow Workouts 1 - 9
9 Step-by-step follow-along videos...
Just push PLAY.
30-40 minutes,
Each workout consists of ...
Breathwork/Warm-up > Mobility > Drilling Exercises > Flow > Cooldown/Breathwork.
Over 100 different exercise variations!
Easy to access & take your workouts with you on your phone or tablet with the FREE Teachable app!
Includes regular LIVE group chats with Venus on private VenusFit Facebook group,
Mindset Growth Playbook with each workout,
Lifetime access to private VenusFit group,
Extra tutorials,
Opportunity to connect & support
other movers -- join our supportive community!
Become an affiliate & share with your movement journey with friends & family.
STRENGTH + FLOW IS A UNIQUE FUSION OF VARIOUS BODYWEIGHT TRAINING STYLES...

ANIMAL FLOW
YOGA
CALISTHENICS
SUSPENSION / GRAVITY
BREATHWORK
MOBILITY
PRIMAL & DEVELOPMENTAL
and MORE!

WEAVED TOGETHER AS A FLOW IN EACH WORKOUT & WILL SHAPE YOUR BODY + MIND.
Get Ready to Breath, Sweat, Push, Pull, Hinge, Squat, Rotate, Balance & Create Mindful Movement!!!
A complete daily movement system!
You will...
move better
connect your body and mind
burn fat
get strong
increase mobility
challenge cardio
coordination
balance
stimulate creativity
have quality FUN!
& Become a Better Mover 24 Hours a Day!
and many other benefits...
The VenusFit Strength + Flow Program supports all goals because these are the movements the human body was designed to do in order to become optimal in all movements in a variety of angles.
You get to choose how you approach your growth! This is a beginner to advanced series - completely follow-along and you can go at your own pace.
Strength + Flow can be used alone, or even paired with your current movement routines (i.e. hikes, classes you take, playing with your kids, or sports that you play).
Workouts - the nitty gritty:

Each video is 30-45 mins (including detailed instruction).

20-30 mins of exercise and flow; and 10-15 minutes of warmup/cool down/breathwork.

Flows are true to life, dynamic patterns that require repetition for the body to learn the movements.

Every day you do a workout you are creating a daily habit of movement while growing more confident.

I'll be doing the workouts with you so you will follow-along with me as your guide throughout!

Plus you get LIFETIME member access to the VenusFit PRIVATE FB page to ask me questions on my regular live chats, see more tutorials, homework to integrate your workouts, and connect to other movers in the VenusFit community to share your progress and meet other like-minded people to move with!
You'll become a better mover 24 hours a day whether you:
> Are a newbie trying to get in shape and seeking fun, consistency, & community support
> A long time fitness advocate who wants to add flow & creativity to their arsenal
> A busy executive or stay at home mom who needs structure & follow along instruction
> A yogi who wants to think outside the mat, a runner who wants to step off the usual path, a crossfitter who needs more dynamic movement to add to their strength and power...
It's fresh, fun, and designed to truly get you confidently connected to your body using 5 Elements of movement...
1) Breathwork to prep the Core, optimize movement, increase oxygenation, connect to energy source, and down regulate your system in an already high stress world.

2) Stability to create Balance, ground your foundation for exploring ranges of motion, prevent injury

3) Mobility to increase dynamic Flexibility, create Space to move freely, open up stiff areas of the body, prevent injury, correct imbalances in tissues

4) Flow & Rotation to move with ease and fluidity at any given angle, learn to weave transitions from movement to movement, increase mind-body awareness, burn tons of energy, our bodies are majority made of water so let's move like it

5) Strength & Power to build upon our foundation with the ability to transfer our workout into our daily lives of a variety movement and activities.

Your Instructor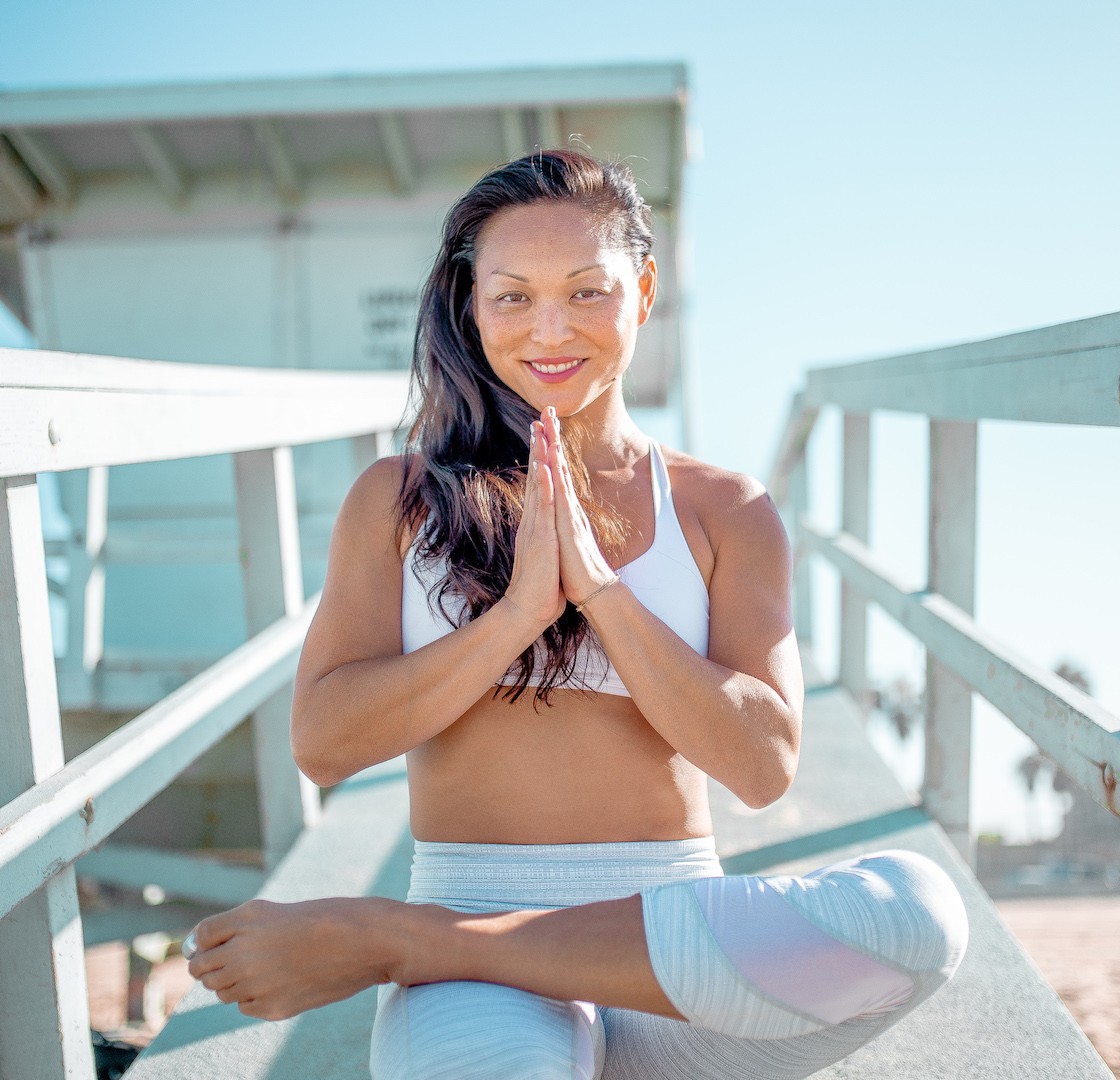 Hey there! Thanks for checking me out!
I'm a mindful movement coach / fitness trainer who helps people connect to their bodies with intentional movement to optimize any goal they set for themselves in body, mind, & soul. I'm located in Los Angeles, California & have been training clients since 2007. I believe in constant growth with continued education every year, and I have over 15 fitness certifications in different training styles (i.e. Animal Flow, Yoga, Kettlebells, Boxing, & more).
I believe the body-mind-soul connection is one powerful unit & if we can connect all 3, we are home & whole...

Free to be as strong, joyful, peaceful, warrior-like, secure, sexy, silly, playful, or any feeling we desire. We can access all the feels & be whatever we choose to be whenever we want. The body is our outermost layer, the physical. Sometimes we have to work from the outside-in, in order to live from the inside out. When we have that we can achieve any goal - whether it be physical or mental, the only thing that limits us is our own belief!
Course Curriculum
WELCOME to VENUSFIT
Available in days
days after you enroll
Strength + Flow 1
Available in days
days after you enroll
Strength + Flow 2
Available in days
days after you enroll